--- Facebook Marketing Packages ---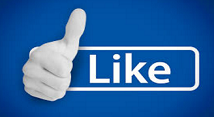 Buy Facebook Fanpage Likes
Guaranteed facebook likes
Real human likes to skyrocket your fanpage
Stable likes, even with Refill guarantee
100-5K likes/day- your choice
100% secure and safe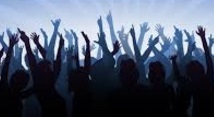 Buy Facebook Followers
Guaranteed facebook followers
Real people real publicity
Stable followers with refill guarantee
Worldwide users
100% safe and secure
No password or admin access required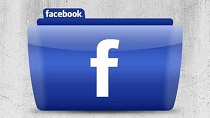 Photo, Post Likes & Shares
Facebook photo or post likes
Worldwide audience
100% safe and secure
Increase post engagement, draws attention, boosts natural growth
Photo, post or video should be public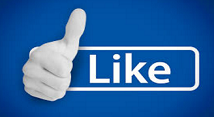 Facebook Likes for Website
Facebook likes for websites
Stable likes with refill guarantee
You dont need to have like button installed on your site
100% safe and secure
Adds prestige and social media popularity
Increase brand value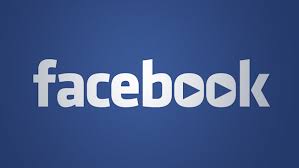 Buy Facebook Video Views
100% Safe and Effective
Get exposure faster than ever
First step to go viral
Worldwide traffic
Steady natural growth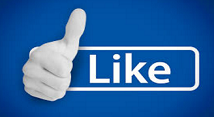 Buy Facebook Emoticons
Ha Ha, Love, Sad, Angry, WOW
Improve social media image
Add more prestige to your page
Engagement from real users
Invite more interaction naturally
100% safe and secure
Why buy facebook likes?
1. Word of mouth publicity
Facebook likes or followers mean loyal audience who like, share, appreciate and uplift your name. This is social media today, particularly facebook that creates brands. Whether you are already established or just startup, you become the trend when people are talking about you, liking and sharing your stuff on facebook. There is no cheaper and more effective way of word of mouth publicity than purchasing real facebook likes.
2. More facebook likes = More business
If you run a business, facebook likes mean leads, conversions and sales. This is by far the cheapest and most effective way of reaching mass people. Not only the followers interact directly with your brand, but you enjoy a much larger reach of audience through their friends and connections. There are numerous successful shops and brands these days that have thousands of likes and followers but they exist only on facebook. This shows how effective facebook marketing can be for your business too!
3. Secure image with facebook likes
Purchasing likes shouldn't be for the purpose of increasing numbers primarily, still the sheer number of likes can carriy great vanity and prestige for many. Apart from that, for public figures, celebrities and artists who already have large number of fans worldwide may need to invest in facebook likes just to let their fans know they are on facebook. Number of followers on facebook, their engagement with the brand, likes, ratings and emoticons became so important that, people often search for social media reputation before doing business.
4. Buying likes for faster growth
Anything startup has to go through a phase of inertia. A fanpage itself can take up its pace, particularly when the niche is hot, when there is enough of those viral content, with the help of smart marketing strategy. But its time taking and demands a lot of dedication and efforts. Buying cheap likes can be the fastest alternative or at least supplementary to organic marketing. For some pages, no matter how much potential they may have, paid likes is needed to give the most needed initial kick to get the fanpages going. Buying likes can be the difference between facebook success and failure
5. Capture more audience organically
Think of a scenario, someone searching for the term "facebook marketing" and facebook returns a hundred results. On the top of the list, lies a company with 1 million followers, and a handful other pages with several thousand to few hundred likes. Which page will get the most attention? Definitely the one with larger follower base. The more likes you get the more trust you build and the more natural, organic exposure you ensure for sustainable growth of your brand.
6. Better SEO value with facebook likes
Simple math, facebook likes increase trust and reputation of your brand among people. Now search engines too give much value to content published by authoritative pages with large number of following. So often when you search on Google for a brand or product, you will find the official fanpage appearing on top positions. Your posts carry higher seo value and links are crawled by search engines faster when you have likes, comments, emoticons.
7. Save money buying facebook likes
Buying likes can be the most cost effective way of growing a facebook page. Theres no doubt, quality of likes may vary, depending on the method, so does the expense. Highly targeted facebook ads bring the best of the likes, but it leaves a hole in the pocket. Traditional marketing, banner ads, commercials aren't even an option for many small businesses. For public figures, larger brands and pages of common interests, buying cheap likes works like charm, also saves big time. For those depending on time and labor for organic growth can also save time buying likes. Time is money, right?
8. Outsource facebook marketing
Buying likes is just another way of advertising. Unfortunately, there are many shady companies who deliver bot, dummy likes just to artificially increase the numbers, even there are page owners who willingly buy such likes. Instead consider buying likes like hiring social media experts for promoting your fanpage, like many other ways for publicity, but more effective, affordable, simpler and time saving. Just make sure you are buying the right kind of likes for your needs and from the right provider.


5 practices to get more facebook reviews
• Encourage existing customers to post review by offering freebies • Don't forget to add a link to social media accounts and website where consumers can post reviews • Secure your company's business' profile on all top online business review websites • Make it look like a nice practice to leave a review by featuring the testimonials posted by others on company's website. • Time it perfect. Dont be shy to ask for it, when you feel the client is happy and in the mode. Dont left it for later. Need facebook reviews faster? Let us do the daunting task of bringing more facebook reviews and ratings while you spend more time doing business!